Organizational Aims
Excluding any social, political, religious or racial segregation, the organization aims to: facilitate the exchange of ideas, information and research in the field of the foot and ankle surgery, and its related musculo-skeletal science among both the Foot and Ankle Societies and individual orthopedic foot and ankle surgeons in Asia.
Presidential Remarks
Dear Colleagues: First of all, I would like to express my sincere gratitude to your great support! It is a privilege to serve as the AFFAS president of current term. Over the past few decades, AFFAS has not only provided an excellent platform for Asian foot and ankle surgeons to exchange their latest clinical experience and scientific researches, but also has made an indelible contribution to advancing education and surgical training in the field of foot and ankle surgery. The federation's impact has been gradually increased in Asia and around the world. More and more countries in Asia applied the memberships for AFFAS wishing to be part of this big family. The structure has been continuously expanded and improved. So far, our big family includes a total of 12 countries and regions. AFFAS focused on the exchange of updated knowledge and techniques in the field of foot and ankle surgery. The most recent scientific meeting of AFFAS was held in Shanghai, December 17th-18th, 2021. Although this meeting was held online, due to the outbreak of COVID-19, about 500 registrations and nearly one thousand meeting viewers were attracted during the livestream. In addition, in order to further promote the academic exchanges, AFFAS decided to launch webinars regularly since last year, we also welcome your active participation and look forward to meeting you online. Asia is an integral part of the world and plays an important role in today's world. I hope the world hear more voices from Asian foot ankle surgeons. May AFFAS a more prosperous and better future! Best Regards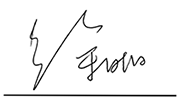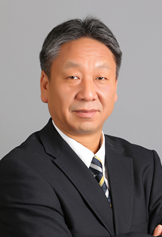 Xiangyang Xu MD, PhD, Professor President of AFFAS Chief, Foot & Ankle Center of Shanghai Jiao Tong University School of Medicine Chief, Division of Foot & Ankle Surgery, Ruijin Hospital Shanghai Jiao Tong University School of Medicine President, Foot & Ankle Society of China International Exchange and Promotive Association for Medical and Health Care (CPAM) Vice President, Foot & Ankle Society of Chinese Medical Association Vice President, Foot & Ankle Society of Chinese Medical Doctor Association Past President, Foot & Ankle Society of Shanghai Medical Association President, Foot & Ankle Society of Shanghai Medical Doctor Association
What's New
・The 9th Annual Meeting of Asian Federation of Foot and Ankle Surgeons (https://affas2023.com/) November 24th-25th 2023, Kaohsiung, Taiwan President: Peng-Ju Huang, M.D.
Meeting President's Message
Dear AFFAS members:

I am honored here to announce that the 9th meeting of Asian Federation of Foot & Ankle Surgeons will be held in Kaohsiung, Taiwan on November 24th-25th, 2023.
We all realize that during the past two years, the COVID-19 pandemic has greatly influenced our way of living and career practice. Fortunately, the condition seems getting better in recent days, and we know that there is a big chance for us to hold a face-to-face AFFAS meeting this time.
Kaohsiung is situated in the southern part of Taiwan with an international airport serving south-east Asia. If you take a flight to Taipei, you can arrive in Kaohsiung by high speed rail in 1.5 hour. The weather in Kaohsiung during late November is very pleasant, which makes it the best time for travel.
I am sure we will do our best to make this AFFAS meeting an exceptional event in both learning and social aspect. Please come to Taiwan to experience our local hospitality, meet old friends, and make new ones. The 9th AFFAS meeting is the event you won't want to miss!
Further information and abstract submission will be available soon.
Peng-Ju Huang
President, 9th AFFAS meeting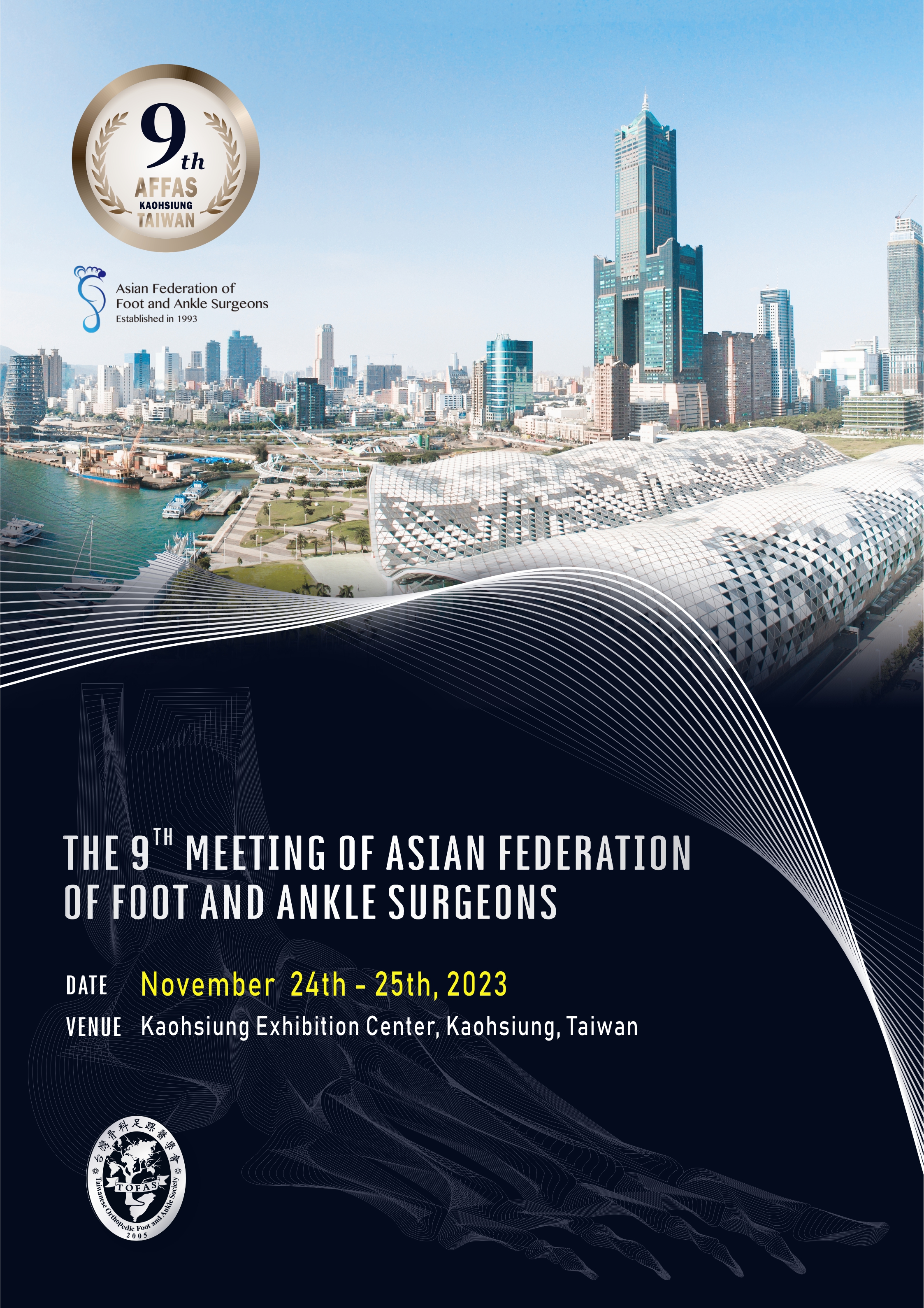 ・The 7th Triennial IFFAS Scientific Meeting (https://www.iffas2022.com/) Vina del Mar, Chile New date, April 28-30, 2022 President: Martinus Richter, MD, PhD Vice President/Program Chair: Cristian Ortiz, MD Contact: Lissette Araneda Zuniga, Meeting Manager, laraneda@schot.cl

Contact
If you would like further information on any meeting or details on how to become a member of AFFAS, please contact us by email.
AFFAS Secretariat: AFFAS@naramed-u.ac.jp